Legal Notices and Privacy Policy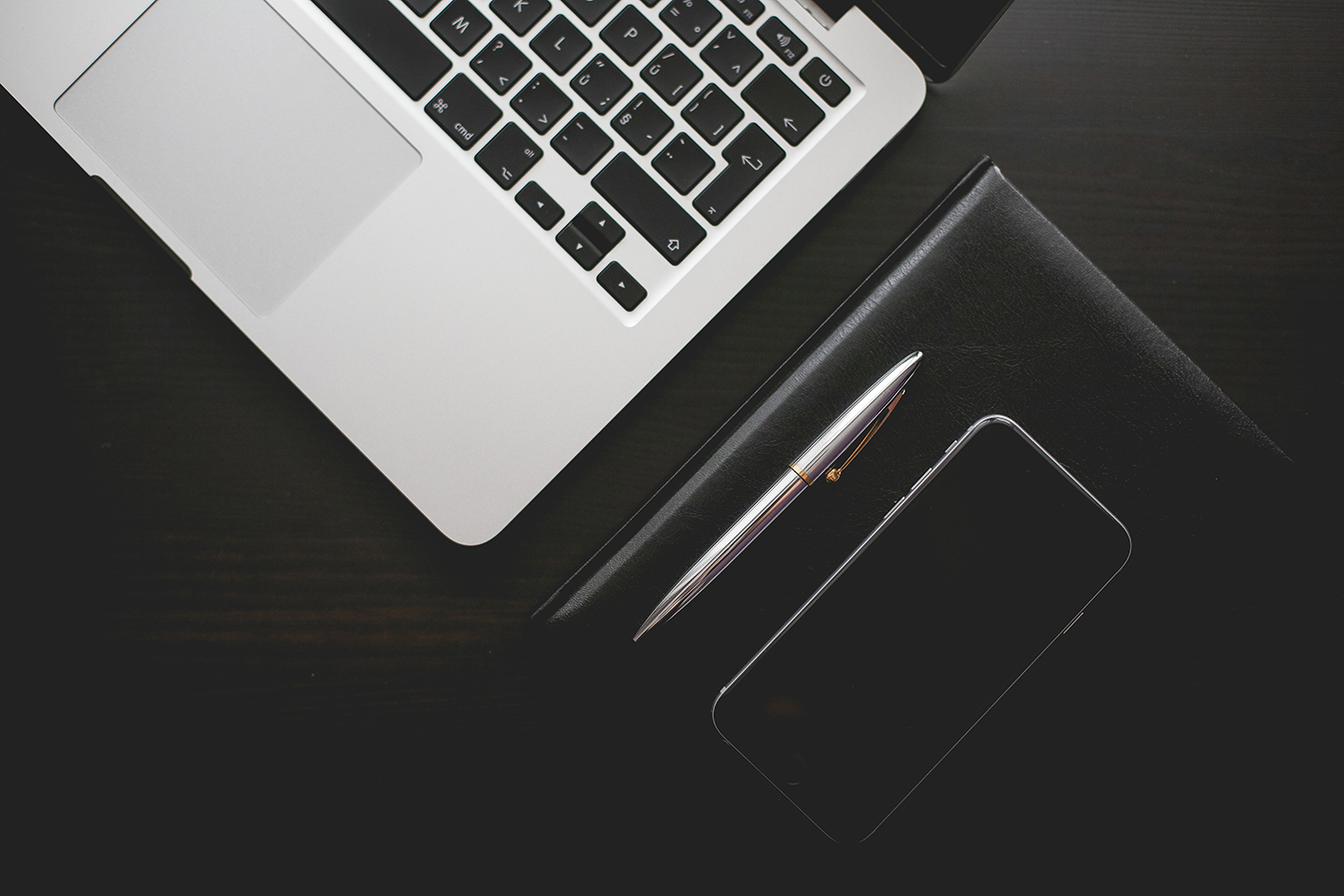 "It was by far the best value our law firm found in a net workable calendar solution."
- C.Podis, Dir. of Tech. , The Law Office of Mark Podis & Associates
Introduction
The materials("Materials") contained in Milum Corporation's ("Office Tracker, Milum or other related") websites are provides by Milum Corporation and may be used for informational purposes only. By accessing any Milum Corporation website or downloading any of the Materials contained in any of Milum Corporation websites, you agree to the terms and provisions as outlined in this Legal Notice and Privacy Policy. If you do not agree to them, do not use any Milum Corporation website or download Materials.
Trademark Information
Milum, Office Tracker, point.click.schedule and the Office Tracker logo are trademarks of Milum Corporation. Notwithstanding the foregoing, the absence of a product or service name or logo from this list does not constitute a waiver of Milum Corporation's trademark or other intellectual property rights concerning that name or logo. All other products and company names mentioned in Milum Corporation Website may be trademarks of their respective owners.
Ownership of Materials
The information contained in this site is copyrighted and may not be distributed modified, reproduced in whole or in part without the prior written permission of Milum Corporation. The images from this site may not be reproduced in any form without the prior advance written consent of Milum Corporation.
Feedback and Information
Any feedback you provide at any Milum Corporation website, forum, email communication or telephone communication shall be deemed to be non-confidential. Milum Corporation shall be free to use such information on an unrestricted basis. By using this service you agree that any Unsolicited Ideas you do submit shall be deemed the sole property of Milum Corporation, and any hereby transfer and assign all rights with respect thereto, including, without limitation, copyright, to Milum Corporation.
Warranties and Disclaimers
The documentation, data, and other information contained at any Milum Corporation website or provided in other printed or electronic format is provided "as is." Milum Corporation expressly disclaims all warranties and/or conditions, express or implied, as to any matter whatsoever relating to or referenced by the Milum Corporation documentation, data, and other information, including, but not limited to, the implied warranties and/or conditions of merchantability or satisfactory quality and fitness for a particular purpose and non-infringement. Milum Corporation shall not be liable for any direct, indirect, special, consequential, incidental, or punitive damages, even if Milum Corporation has been advised of the possibility of such damages.
.
Milum Corporation provides access to Milum Corporation international data and, therefore, many contain references or cross references to Milum Corporation products, programs and services that are not announced in your country. Such reference does not imply that Milum Corporation in your country intends to announced such products, programs or services.
Privacy Policy
General
At Milum Corporation, we place the highest importance on respecting and protecting the privacy of our customers. Our most important asset is out relationship with you. We want you to feel comfortable and confident when using our Web sites. Therefore, we would like to share with you the following principles that govern out information practices, and other privacy aspects of our Web site. This privacy statement defines roomschedulingsoftware.com Web sites.
This policy covers how Milum corporation treats personal information that it collects and receives, including information related to your past use of Milum Corporation products and services. Personal information is information about you that is personally identifiable like your name, address, email address, or phone number, and that is not otherwise publicly available.
Bear in mind that the only way to ensure your personal privacy whenever you are on the Internet is to make sure your browser is configured so that you are alerted to all cookies.
Collecting Personal Information
You can currently access most information (but not all) at www.milum.com or www.officetracker.com or, www.roomschedulingsoftware.com without providing us with any personal information. However, Milum Corporation does collect personal information in various locations on our website when you request specific high-value content. It is completely optional for you to participate in these programs. If you elect to participate in these programs, we require that you provide a modest amount of information about yourself.
Milum Corporation automatically receives and records information on our server logs from your browser, including your IP address and the page you request.
Milum Corporation uses information for the following general purposes: to customize the advertising and content you see, fulfill your requests for products and services, improve our services, contact you, conduct research, and provide anonymous reporting for internal and external clients.
We protect your information
We work to protect your personal information from loss, misuse or unauthorized alteration by using industry-recognized security safeguards such as firewalls. Our employees are trained and required to safeguard your information. Whenever we ask for sensitive information, such as credit card numbers, we encrypt it as it is transmitted to us.
We tell you how we use your information
When we ask you for information, we will tell you, or it will be clear, what we need to know to fulfill your request. For example, if you order a product or register for a service from us, we will ask you for your name and contact information such as, mailing address, phone number, and e-mail address. In addition to responding to your request, we may use your contact information to tell you about products or services we think might interest you or to invite you to participate in a product or service-related survey. Because of the business nature of our business, our Web sites are not designed to appeal to children under the age of 13. We do not knowingly request or receive any information from children.
Milum Corporation does not rent, sell, or share personal information about you with other people or non-affiliated companies except to provide products or services you've requested, when we have your permission, or under the following circumstances:
We provide the information to trusted partners who work on behalf of or with Milum Corporation under confidentiality agreements. These companies may use your personal information to help Milum Corporation communicate with you about offers from Milum Corporation and our marketing partners. However, these companies do not have any independent right to share this information.
We respond to subpoenas, court orders, or legal process, or to establish or exercise our legal rights or defend against legal claims.
We believe it is necessary to share information in order to investigate, prevent, or take action regarding illegal activities, suspected fraud, situations involving potential threats to the physical safely of any person, violations of Milum Corporation's terms of use, or as otherwise required by law.
If Milum Corporation is acquired by another company whether through merger or purchase of its stock or all or substantially all of its assets, we will share the information with the acquiring company.
We may use your contact formation to tell you about other products we think might interest you. However, if you don't want us to contact you for promotional purposes, you can tell us by sending an unsubscribe message to info@officetracker.com
Chat Rooms, forums, and Message Boards
The Milum Corporation web sites may make chat rooms, forums and message boards available to its users. You are not required to provide any personal information when using these areas but you may choose to do so. If you post personal information online, it will be publicly available and you may receive unsolicited messages from other parties. Milum Corporation cannot ensure the security of any information you choose to make public in a chat room, forum, or message board. Also, we cannot ensure that parties who have access to such publicly available information will respect your privacy. Please exercise caution when deciding to disclose personal information in these areas.
Changes to this Policy
Milum Corporation may update this policy. We encourage you to visit this page in the future if you are concerned about changes to our Privacy Policy.
Milum Corporation reserves the right to alter the content of our services in any way, at any time, for any reason, without prior notification, and will not be liable in any way for possible consequences of such changes. These limitation apply whether the alleged liability is based on , tort, negligence, strict liability, or any other basis, even if Milum Corporation has been advised of the possibility of such damage. Because some jurisdictions do not allow the exclusion or limitation of incidental or consequential damages, Milum Corporation's liability in such jurisdictions shall be limited to the extent permitted by law.
COPYRIGHT NOTICE
Copyright © Milum Corporation. All rights reserved.
Contact us via e-mail: info@officetracker.